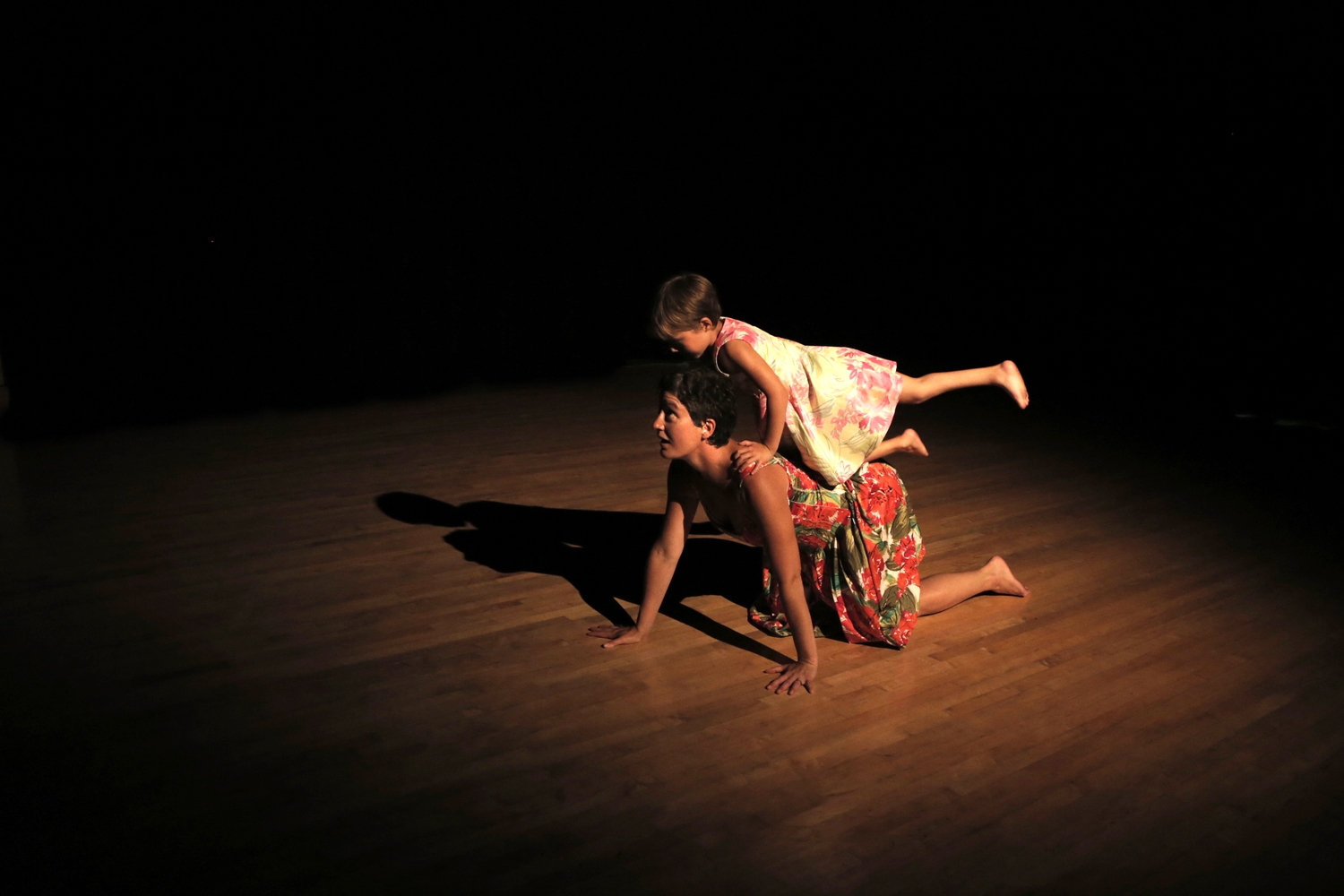 My 6-year old dance partner Reyna said, "I have an idea. What if you do what I am doing but with more jumps and while moving around me?" I learned quickly that her ideas would generate interesting, challenging, and seemingly impossible movement that we otherwise wouldn't have discovered. She and I danced together for a solid hour, no breaks, trying everything we could possibly imagine, while auditioning one another to see if we wanted to work together for the next 8 weeks. I am happy to report that we both made the cut. Reyna, is one of 10 community members participating in "Hide and Seek," Kuntz and Company's next dance/theatre work opening October 17th at the Firehouse Performing Arts Center in Fairhaven.
For this project, we have engaged in conversations with a broad cross-section of community members including a foster mom, a staff member at Brigid Collins, a leader in the Bellingham School District, a pediatrician, and many others, to learn about how we are caring for, or not caring for, the children in our community. These conversations included discussions about parenting, child abuse, adoption, education, lawsuits, and the system. But more importantly, we heard remarkable stories about acts of caring for children as well as heartbreaking stories of not caring for children. Going back and listening to all the conversations over and over again I started hearing some common themes emerge...the progress we've made as a community in helping children, that caring for children is the job of the community as a whole, and how one person can make a significant difference in the life of a child.
Coming into this project, as is usually the case, I had no idea what to expect. We are now just over half way through our creative process and this is about the time when I say to my husband, "Oh man, what have I done? How on earth is this going to come together to be anything worth watching?" I haven't said this yet. I have a feeling this time around I won't.
All of us involved are learning a great deal through this journey. We get to investigate, collaborate, and create with a 6-year old. Honestly, I can't think of a better way for all of us to learn about caring for children. Pam Kuntz
---
Hide and Seek is supported in part by Brigid Collins Family Support Center, The Leopold Ballroom, Inspire Studio, the Whatcom Family and Community Network, the Bellingham School District, and grants from the Whatcom Community Foundation, the Community Food Co-op, and the Washington State Arts Commission and the National Endowment for the Arts.
Six performances of Hide and Seek will be held at the Firehouse Performing Arts Center, 1314 Harris Avenue, Bellingham, WA over the period of two weeks. October 17, 18, 24, 25 at 7:30 PM and October 19 and 26 at 5:00 PM. $15.00 tickets available at Village Books in Fairhaven, online at kuntzandco.org, and at the door. Pay what you can admission is available at the door the evening of the performance. For more information go to http://www.kuntzandco.org or call 360-510-4711.